Regular price
Sale price
$22 USD
Unit price
per
Save
Sold out
A seductive blend of…
cozy woodsmoke ✦ warm oud ✦ dried rose petals ✦ rich amber ✦ dark musk ✦ magic
Illuminate…
The embers in the fireplace crackle reassuringly as the cauldron above them begins to bubble. Dried flowers & herbs hang from the rafters. Candle light casts familiar shadows around the room. Their twinkly glow warms the mood.
Open the ancient tome's intricate cover.
Wisdom steeped in time spills from the crackling pages.
Secrets for healing, protection, abundance, & change wait for your clear voice.
You turn to the exact page as if by magic.
A recipe passed through generations, warming, perfect for clear, starry nights, for dreams.
A drink of sweetness & strength, bubbled lovingly over crackling embers.
Blackberry, clove, peppercorn, pine tips, basil, cedar leaf, ginger, & a hint of red clover honey.
You say your right words over this bounty of sustenance, sing your gratitude, feel in your bones the wind, sun, rain, & cycles held within your ingredients.
A sip of bliss, & you experience the strength of seasons, the dance with change, the abundance of the natural world.
You may also enjoy…
Candle Information

Crackling Wood Wicks

✦ 8 oz eco-friendly soy wax

✦ Black or silver metal twist lid

✦ All natural crackling wood wick

✦

 Enjoy 50+ hours burn time!

✦ Dimensions: 3.5" x 2.86"

 

Regular Soy Candles

✦ 8 oz eco-friendly soy wax


✦ Black or silver metal twist lid

✦ Lead-free cotton & hemp wick

✦ Enjoy 50+ hours burn time!

✦ Dimensions: 3.5" x 2.86"

 

Travel Size

✦ 3 oz eco-friendly soy wax

✦ Rustic bronze metal twist lid

✦ Lead-free cotton & hemp wick

✦ Enjoy 10-12+ hours burn time!
Candle Care

✦ Keep wicks trimmed to 1/4".

✦ Keep the melt pool free of debris. We love pieces of flowers and stones in candles, but they can make the flame flare up, so all of our candles are made simply with wax, wick, scent, and smiles.

✦ For best results, burn long enough for the melt pool to reach the edge of the jar, about 1-2 hours. This eliminates the tunneling effect. If there's a little unmelted wax, future burns often build up enough heat to melt it.

✦ Burn no longer than 4 hours at a time. Candles start to burn faster at that point, and you'll have to get a new one sooner.

✦ Burn within sight, on a sturdy, heat-resistant surface.

✦ Keep away from children, pets, and drafts.

Burn with safety and enjoy!
Soap Information

About

❤️Each small batch of Earth Berry Apothecary soap is handcrafted from mindfully chosen real ingredients in our studio in Michigan.

🌱 Most soaps are vegan friendly, however check the list of ingredients because we sometimes use milk and honey.

✦ Luxurious recipes for sensitive skin

✦ Natural exfoliants to make you glow

✦ Exclusive nontoxic fragrance blends

✦ Free of harsh sulfates & detergents

✦ Free of phthlates, parabens, & dye

 

Measurements

✦ Dimensions: 3" x 2.75" x 1"

✦ Weight: approx 4 oz
Soap Care

✦ Allow your handcrafted soap to dry completely between uses

✦ Keep your soap up out of water, on a soap tray that drains, and out of direct streams of water

✦ Using a washcloth will extend the life of your soap. In addition, a soap saver bag will help use every last bit of soap.

Suds up and enjoy!
Shipping Information

Thank you for supporting a family run business 🖤

Your items will be shipped within one week of purchase, unless you are otherwise notified. We thank you for understanding and assure you it's worth the wait, if there is one!

Please click here for more information.
Share
View full details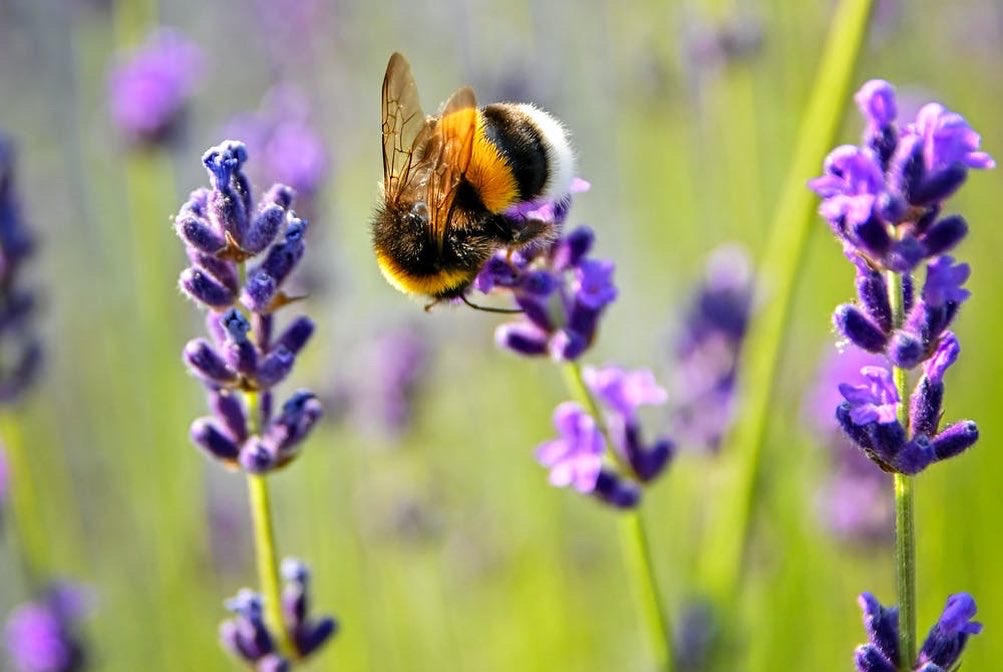 Earth Berry Buzz
Why subscribe to Earth Berry emails?
✦ Secret codes for #berriedtreasure
✦ Stay in the loop for new items
✦ Early access to select products & sales
✦ Special gift ideas & coupons
✦ Self care tips, meditations, forest stories, & more
Enter your email below ✨
Let customers speak for us